Laser lens plays an important role in laser system. The change of laser path is realized by refraction of lens.
First class, slightly polluted, mainly for dust and fiber particles attached to the surface of laser lens. Please use an air bag for air blowing, not the air pipe in the workshop. First, you can't control its pressure. You can't regret any damage caused by a laser lens blowing down and touching the bottom. Secondly, the air duct in the workshop usually contains a lot of oil and water. Are you sure it is not used to make the surface of laser lens worse? If there are still other dirty spots on the surface of the laser lens after blowing, please continue to look down.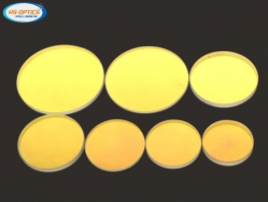 The second level, for the erasable stains and fingerprints on the surface of laser lens, belongs to mild pollution. Use acetone or isopropanol alcohol to soak an unused cotton swab or cotton ball (good laboratory grade), and wipe the surface of laser lens with wet cotton in circles. Do not rub hard. Drag the wet cotton on the surface and control the dragging speed, so that the liquid left behind the wet cotton can evaporate immediately, so that there will be no marks left. If this step hasn't been cleaned up yet, keep looking down.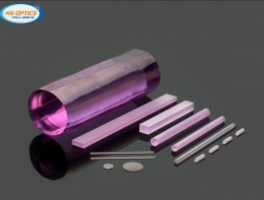 For moderate contamination (saliva, oil), soak an unused cotton swab or cotton ball with distilled white vinegar and wipe the surface of laser lens with wet cotton under slight pressure. Remove the excess distilled vinegar from the laser lens with a clean dry cotton swab. Immerse a cotton swab or cotton ball with acetone and gently wipe the surface of the laser lens to remove all acetic acid. If this step still does not remove pollutants, please continue with the following steps.
Cleaning and maintenance:
1. Focusing lens material is zinc se or arsenic zinc, which is brittle and fragile. It should not be too hard to collide directly with hard objects. Antireflective film on the surface is afraid of pollution, dampness, oil and scratch. Therefore, it is required to provide dry degreasing air in the work. When cleaning, please use recommended cleaning equipment and cleaning methods.
2. Equipment work must ensure that there is enough air pressure. Before work, you can extend your finger under the light outlet of the focusing lens to check whether there is air flow and whether the air pressure is enough!
3. Before starting work everyday, please take out the lens barrel with focusing lenses and observe whether the focusing lenses are polluted. The cleaning principle of focusing lenses is pollution-free and try not to clean them as much as possible. If there is pollution, it needs to be cleaned in time.
If the lens has two coated surfaces, such as lenses, each surface needs to be cleaned in this way. The good side of the cleaning can be put on a clean mirror paper to protect it. If acetone can't remove all the dirt, then it can be cleaned with sour vinegar. Acids and vinegar cleaning uses acid to dissolve contaminants to remove contaminants, but it will not cause damage to optical lenses. The cleaning procedure is the same as that of acetone, and then acetone is used to remove the acid and vinegar and dry the lenses. At this time, cotton balls are frequently replaced to absorb the acid and hydrate completely.